---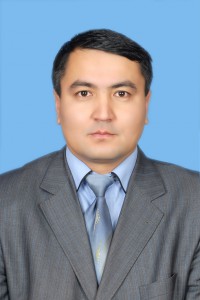 Nurbek Zholmagambetov graduated from the Karaganda Polytechnic Institute in 1995 with a degree in "Lifting, construction, road machines and equipment". In Karaganda State Technical University (KSTU) has been working since 2000 as the head of the laboratory of the Department of Mining Aerology and Labor Protection (MAaLP), since 2002 he has been promoted to the position of engineer, from 2003 to 2006 he worked as an assistant, in 2006 became lecturer, since 2008 senior lecturer, since 2009 associate professor of the department of MAaLP
He graduated from the advanced training courses: "Kazakh language", "Office work in the state language", "New computer technologies and work on the PC", "Safety of open mining, labor protection and the environment." He also took refresher courses at the Agency for Emergency Situations of the Republic of Kazakhstan for senior management in the field of emergency situations and civil defense. He completed an internship at the Department of Labor and Social Protection of the population in the Karaganda region. In 2008, he attended advanced training courses "Fundamentals of professional pedagogical activity in the practice of teaching staff of non-pedagogical universities".
In 2007, he successfully defended his thesis on the topic: "Аспирациялық жүйенің ауақұбыры ішіне отырып қалған шаңмен сығылған ауа көмегімен жанамалай үру арқылы күресу жолдары".
Articles of Zholmagambetov N.R.