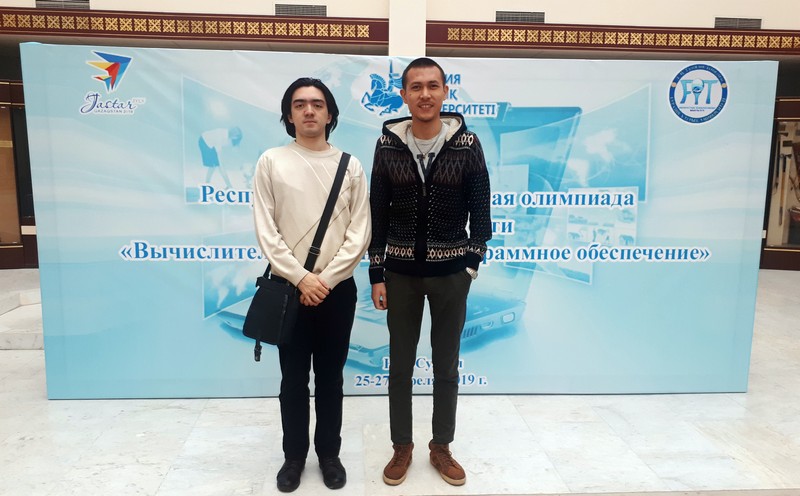 April 25-27, 2019, on the basis of the Eurasian National University named after L.N. Gumilev (Nur-Sultan), the Republican student subject Olympiad in the specialty 5В070400 – "Computing engineering and software" was held.
The Republican Olympiad was conducted in 4 disciplines:
– Object-oriented programming;
– Computer Organization;
– Computer networks;
– Database.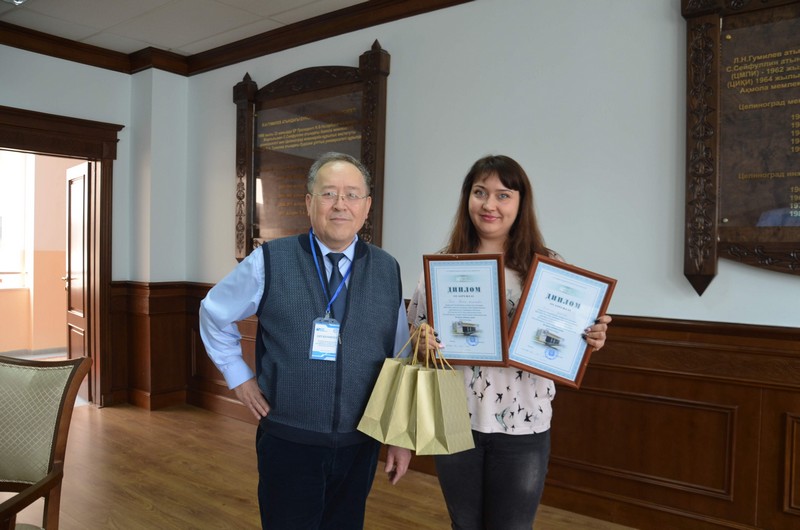 Students of our university Kim Yevgeniy (group VT-16-4 ) and Daukishov Suleimen  (group VT-16-4) took part in the competition. The head of the students is the senior teacher of the ITS department, Klyueva Elena Georgievna.
According to the results of the Olympiad, Suleimen  and Yevgeniy took the 3rd place.
We wish our students further success and new achievements!