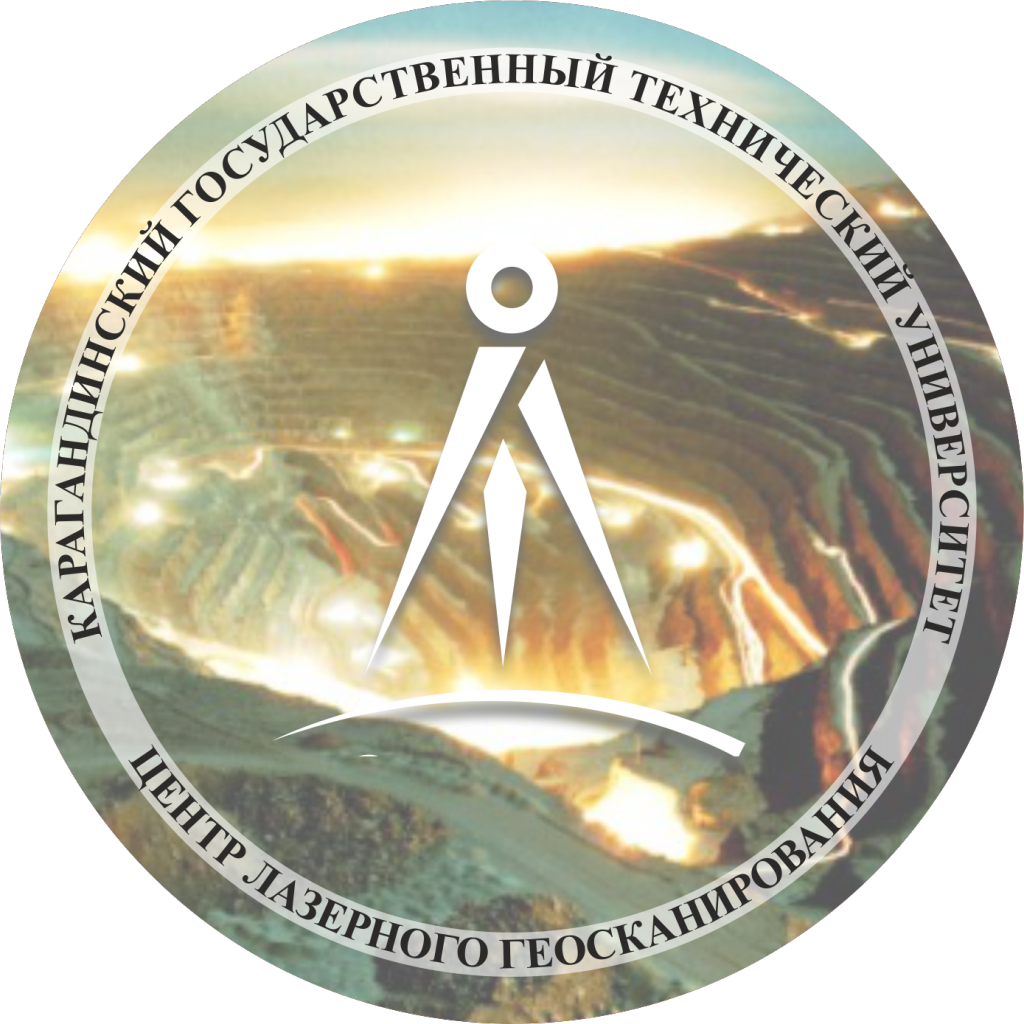 In September, 2014 on "Mine Surveying and geodesy" deparment "The center of laser geoscanning" with participation of the Swiss firm "Leica Geosystems" was open, which is equipped with two 3D scanners (mining and architectural), an electronic tacheometer of "NOVA" with the scanning function, global satellite system including a base station and figurative rovers, a digital high-precision level and laser distance measuring instruments.

The center has modern material base:
– laser scanner "Leica HDS8800" is the complex surveying system of laser scanning, a massif which is expressly developed for application in the mining industry. The device – is ideal for shooting of larger pits, dumps and stacks (warehouses), geological mapping, the engineering-geological analysis and survey (figure 2).
– "Leica Nova MS50" (figure 3) combines routine shooting with possibility of creation of 3D clouds of points. The technology allows to collect and visualize these topographical surveies and to create detailed high-precision scans.
– laser Leica HDS3000 scanner represents new generation of three-dimensional laser scanners of the circular review.
The center is based on Mine surveying and geodesy (MD and G) department which is a part of mining faculty of the Karaganda state technical university. There are: 3 Doctors of Engineering, professors, 8 Candidates of Technical Sciences, associate professors and 1 PhD doctor.
Specialists of the Center have a certain experience of work on 3D scanning of constructions in Astana "Khan Shatyr", "RK Tsetralny kinokontsetrny hall", and also in mining branch. By results of measurement works frame models with the indication of all deviations of designs from design values are constructed.
At the mining enterprises of Kazakhstan introduction of 3D scanning allows to study structure of a massif, to use results at an assessment of an intense strained state of the massif of open-cast and underground minings.
Researches were carried out on pits: JSC SSPGO, JSC Zharemsky GOK, Novotsink LLP, Kazakhmys Corporation LLP.
Центр лазерного геосканирования  предлагает следующие услуги:
– Surveying of the quarries and waste dups whithin one day;
– Profiling of conductors in a mine shafts and scanning of the undeground excavations;
– Checking of winding plants geometrical parameters;
– Slope stability monitoring and geotechnical accesment;
– Monitoring of building geometrical parameters of the unique constructions;
– Monitoring of the inventory and constructions of an industrial site in hard-to-reach places;
Our contacts:
Address: 100027, Kazakhstan, Karaganda city, st.: 72 Lenina
The second building, 1st floor, room 117 and 4 floor, room 415
Phone: 8(7212) 56-26-27
Е-mail: mdig_kstu@mail.ru
Results of work in Kentobe quarry: