July 25th, 2014
July 25th, 2014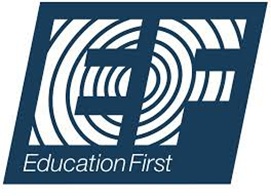 Education first invites you to attend a meeting, dedicated to academic programs and language training courses abroad.
Date of the meeting, on 5 July 2014, from 11.00 a.m. till 17:00.
The venue of the meeting: Gloria Jeans, Almaty, Abylai Khan Ave, 113 (Bogenbai Batyr str.).
For more information please contact Continue reading »
July 25th, 2014
Don't miss the last chance to book a course at a discount and to start in July, August and September 2014! Immerse yourself in the international environment, find new friends and get the best experience abroad.
Education first offers you: Continue reading »
July 25th, 2014
On 9 -10 October 2014 Buketov Karaganda State University holds the International scientific – practical conference "Information economy in the format of G-Global", Karaganda
On 1-2 October 2014 University "Turan" holds the 1st International conference of Central Asian research and education network CAREN" Innovative Internet for science and education", Almaty. Continue reading »
July 25th, 2014
"Bases of innovative education in modern higher school"
THE INSTITUTIONAL AUTONOMY OF THE UNIVERSITY Continue reading »
July 25th, 2014
In accordance with order of the Ministry of Education and Science of the Russian Federation № 640 from 06.06.2014 Novosibirsk State Technical University (NSTU) allocated a quota for independent of reception of foreign citizens on training at the expense of budget of the Russian Federation. Continue reading »
July 25th, 2014
On 26-27 June 2014 Karaganda State Technical University will hold the International scientific-practical conference "Science, education and manufacturing are the leading factors of the Strategy "Kazakhstan – 2050 (Saginovsky reading №6). Continue reading »