June 20th, 2014
"Bases of innovative education in modern higher school"
Autonomous principle of University's activity
Contributor: Golovacheva Viktoriya Nikolaevna
Director of UMD Continue reading »
June 13th, 2014
On 13 – 14 June, 2014 Karaganda state technical University will be held the Republican scientific-practical conference: "Actual questions of training of the New Kazakhstan Patriotism".
The event will be attended by the heads of the Ministry of Education and Science of Kazakhstan, akimat of Karaganda region, deputies of Majilis of Parliament of Kazakhstan, rectors of higher educational institutions, well-known scientists of the country. Continue reading »
June 12th, 2014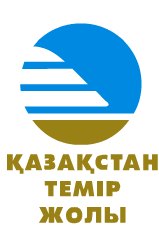 On 21 June 2014 from 10.00 o'clock in the building of the Palace of sports named after N.Abdirov ("hall of the meetings" 1 floor) will host a Regional fair of vacancies for young people.
The main purpose of the event is the creation of conditions, providing practical assistance in employment of young people of the Karaganda region from among the graduates of secondary special and higher educational institutions, unemployed and self-employed youth. Continue reading »
June 12th, 2014