Organised by NTU-USP and supported by Temasek Foundation, the TF-NTU Youth Regional Affairs Dialogue 2023 is a platform for university students in Asia to enhance their leadership skills and broaden their understanding of regional issues.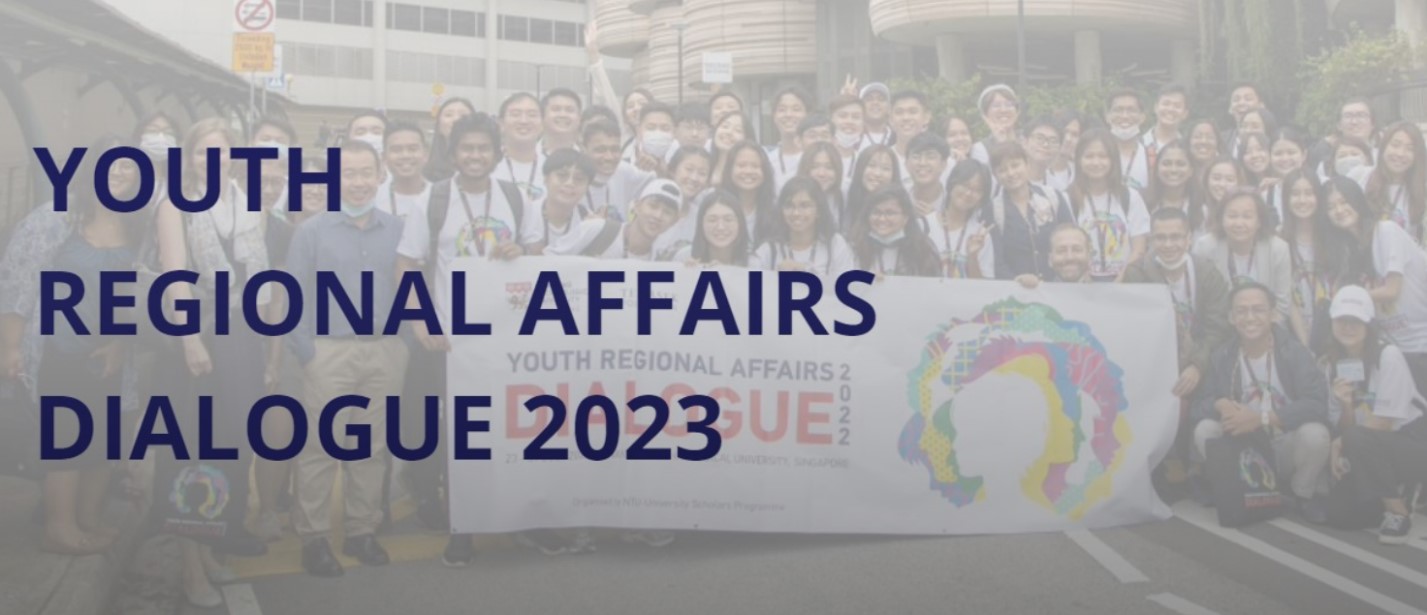 Dialogue Objectives
Aspiring youth leaders will have an opportunity to develop an appreciation of economic, political, and social issues affecting Asia, and to better understand governance and policies across the continent as they build friendships through cross-cultural exchanges.
Programme Details
The 8-day programme will be held from 16 – 23 July 2023 at the Nanyang Technological University campus in Singapore.
Centred on the theme of "Social Issues in the World of Trade and Jobs", participants will be challenged to critically examine the theme by considering its interaction with related sub-topics.
The dialogue session will gather 40 international students from around Asia and 40 local scholars from Singapore to discuss social, economic and political issues affecting our continent.
Participants will get to broaden their understanding of geopolitics through talks by guest speakers, field visits and discussions with faculty members, as well as to strengthen their personal and professional networks with future leaders in Asia.
Successful applicants will be heavily funded with programme fees and travel support including airfare, visa and travel insurance, living expenses, accommodation and transport within the programme.
To apply for participation in the program, please send the following documents by e-mail to dialogue@ntu.edu.sg:
Transcript confirming the completion of the last degree in PDF format
The completed declaration form, which is attached below
Any other supporting documents
You also need to fill out the APPLICATION FORM
Applications started on Wednesday, 8 March 2023 and will end by Sunday, 2 April 2023 (5pm SGT).
 For more information about the programme, student's eligibility, the application process, and frequently asked questions, please refer to the Information Booklet attached for more details.
If you have any questions, please contact the Center for International Cooperation (241 office, main building).