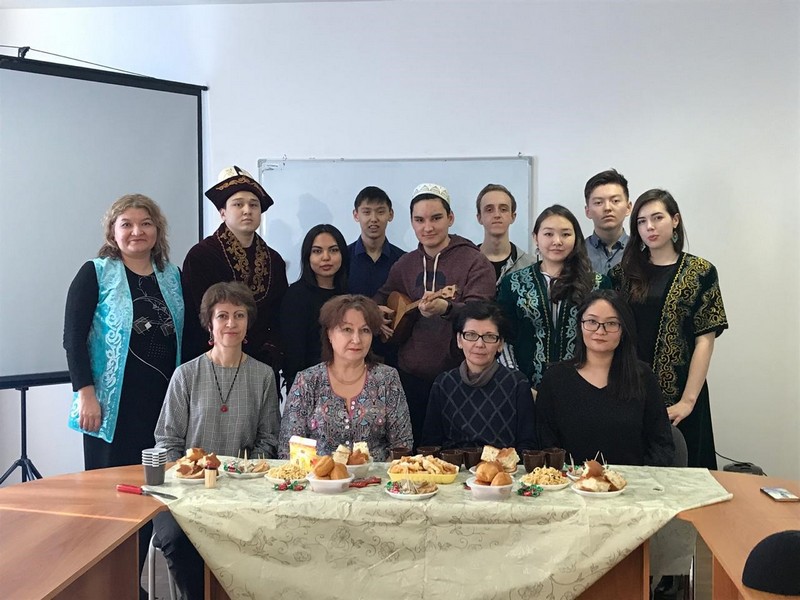 The group FIEM-18-4 held curatorial hour dedicated to " Nauryz-the beginning of youth." The staff of the Department "Engineering entrepreneurship and marketing"was present. The students were told interesting facts about Nowruz. Was covered with a tablecloth.
Nauryz is a day of revival of nature, awakening it from sleep. This is a very symbolic holiday and, accordingly, many traditions and customs are associated with Nauryz. The Nauryz holiday is always accompanied by a massive cheer. It is young people who participate in all national games, gather at the swing – altybakan. Competitions are held between horsemen in horse racing and wrestling.
Nauryz is a holiday of unity of all people on Earth and nature, a holiday of harmony, light and good!