Главная цель УОУП заключается в обеспечении подготовки специалистов с высшим образованием в соответствии с государственными стандартами, отвечающими требованиям рынка труда и необходимости всестороннего развития личности на основе поддержания высокого уровня организационной, учебно-методической деятельности при эффективном использовании ресурсов.
---
Borovkova Elena Vladimirovna – Head of the management of the organization of the educational process.
In 1993 she graduated Karaganda Pedagogical Institute "Pedagogy and Psychology".
With honors eacher, director of KSU methodological cabinet.
Since 2008 she works like Deputy Director OEPD.
Since 2013 she works a head of MOEP.
---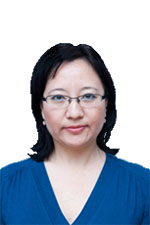 Dinassilova Slushash Kuandykovna – has graduated from Karaganda State University of the name of academician E.A. Buketov in 1996. Philology Department.
From September 2011 to 2012 worked as a methodist at the Office Registration, since 2013 she works as specialist in MOEP.
---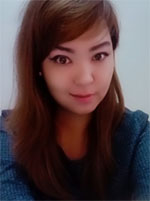 Омарова Толкынай Жетписбаевна
специалист УОУП
В 2011г. окончила Карагандинский государственный технический университет по специальности «Производство строительных материалов, изделий и конструкций».
2012 – 2018гг. – преподаватель черчения в ЧУ Политехнический колледж «Корпорации Казахмыс»;
2018 – 2019гг.  – инженер ТОО «ККК Бетон»;
С марта 2019г. работает специалистом  УОУП.
---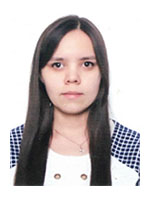 Tanatrova Rumiya Timurlanovna – in 2016 graduated from Karaganda State Technical University speciality " Metallurgy", in 2017 graduated from the magistracy in the speciality  " Metallurgy".
Since January 2018 she works as specialist in MOEP.
---
Контактные данные
Адрес: 100027, Республика Казахстан, г. Караганда, пр. Нурсултана Назарбаева, 56
Главный корпус КарТУ, кабинет 202
Телефоны: 8(7212) 56-40-86, 1062(внутренний)