Oralova Aigul Turabaevna – Dean, Cand. of Chem. Sc, associate professor

Duty: general management of Mining Faculty. Work with students and stuff to provide high-quality learning process, learning and methodical work, scientific and educational work.
Batyrshayeva Zhanat Mukhamedzhanovna. Vice-dean in learning process.
Duty: providing documentation of the educational process, scheduling of training sessions, timely appraisals of students on the current performance and attendance, organization of accounting students' progress, setting deadlines exams, tests, retake exams, monitor the implementation of direct management of educational and methodical work of the Institute , design teachers training documentation, the work of departments and teachers to organize teaching work with the students.
Muhammedrahym Rabatuly

 Vice-dean in educational process, master, senior lecturer.
Duty: Presidency of the Council of the Institute of curators, curators work with departments of the Institute, the work of the Council of the Institute, carrying out educational work in the dormitories of the University, organizing and carrying out various activities.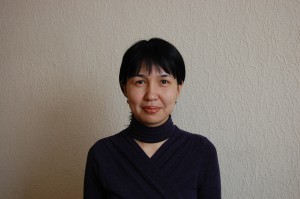 Nurgalieva Asel Danyalovna
Vice-dean in scientific work, candidate of technical sciences, Associate Professor of «MS and G».
Duty: oversees the science associated with the publication of papers in cited journals, filing patents, obtaining patents, plans and reports for the Corporate University.