Faculty Scientific Activities
Much attention of  mining department is paid to scientific work carried out on state budgetary and contractual issues. The total annual funding of scientific research faculty exceeds 60 million KZT. At the same time contractual topics customers are mainly large industrial enterprises of the mining complex, including members of the Corporate University – KSTU: MD JSC "Arcelor Mittal Temirtau", JSC "SSGPO" LLP "Corporation" Kazakhmys ", JSC " Zhairem" , LLP "The Nova Zinc", JSC "Shubarkolkomir", JSC "Karagandanerud", JSC "Azimut Energy Services", JSC "Kazpromgeofizika" and others.
By November 6, teaching staff of the faculty departments had published 50 scientific articles in rating journals (RSCI, KazCB, CCESS), including 14 articles in journals included in the database CA(TR) and Scopus.
Issued 6 monographs, submitted 24 applications for SIS receiving, 14 patents, obtained 14 copyright certificates.
| | | | | |
| --- | --- | --- | --- | --- |
| Departments | Published articles/ rating journals/ CA(TR) and Scopus database | Monographs | Submitted applications/total number/patent/SIS | Received SIS |
| WMD | 8/0/5 | 3 | 16/9/7 | – |
| SaTD | 3/1/2 | 2 | 9/1/8 | 7 |
| MAaLP | 15/0/2 | 2 | 11/4/7 | 4 |
| GEMD | 15/0/4 | – | 10/6/4 | 4 |
| Total by MD | 36/1/13 | 6 | 38/14/24 | 14 |
Since the beginning of 2018 , the faculty staff of the departments have performed contractual SEW for a total amount of 71.0 million KZT.; 4 state budget SEW for totaling 30.0 million KZT.
Departments regularly conduct retreats at 9 enterprises of the Corporate University on educational and scientific issues.
There are 17 student scientific circles with the participation of students, undergraduates, doctoral students under the guidance of leading teachers of the departments. Each year, students perform diploma theses on scientific topics, take an active part at conferences at various levels and at the Republican SESW competitions, where they occupy top places. Undergraduates carry out SEW and experimental work on writing master's theses at industrial enterprises. Students, undergraduates and doctoral students of scientific circles are involved in contractual work on solving specific production problems.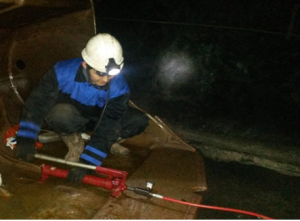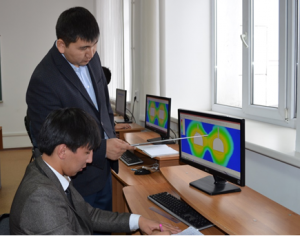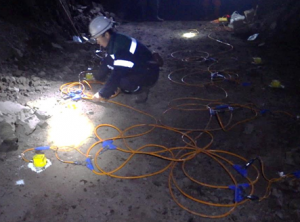 Prospects for improving the efficiency of research at the faculty consist in the implementation of the following activities:
Strengthen the work on effective interaction with enterprises belonging to the Corporate University, as well as foreign (top 500) and domestic universities;
Attract students and undergraduates to research projects and contract work of departments (increase to 30%);
Increase by 10% the activity of PTS publications in the rating journals of the country, near and far abroad (KazCB, RSCI, CA (TR), Scopus);
To increase the provision of research and development services and the transfer of knowledge to production through the conclusion and execution of contractual agreements;
To focus the scientific schools of the department on the training of a scientific team from among the promising young scientists in order to develop innovative business activities, as well as create start-ups and spin companies for the implementation of scientific projects and their commercialization;
Pay special attention when recruiting to the master's and doctoral programs for the scientific potential and leadership abilities of candidates.