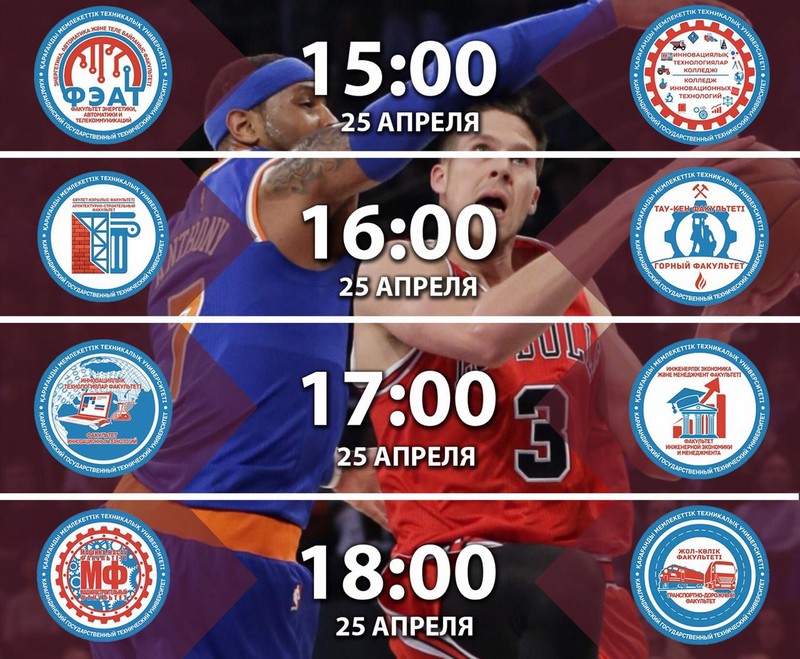 The faculties were divided into two groups, group a were: MOF, TDF, Fit, FEAT group B: GF, ASF, FEAT, KEITH.
KEITH is a new addition to our competitions before, they did not participate. The games were held in one breath, it was interesting to watch
for the players of the national team of Karstu basketball, which scattered in the faculties.
At the end of the group stage in the final part of the competition came the team: GF, MF, TDF, FEAT. For the exit in final part of competition between themselves played GF-MF, TDF-FEAT.
According to the results of the competition places were distributed as follows:
-first place – GF ;

-second place – TDF;

-third place – MF;

-fourth place – FEAT;

-fifth place – FIAM;

-sixth place – ASF;

-seventh place – fit;

-eighth place – KIT.
In the final part of the competition at the closing, representatives of the youth Association (Jas Orda) organized a colorful show with the participation of a dance group and presenters who brightly covered the course of the competition.