---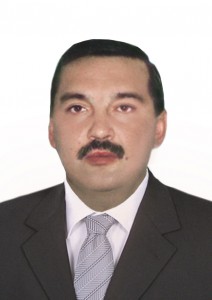 ALEKSANDR SERGEEV 
(was born in 1962)
 The general director of Coal department of "Borly" – Kazakhmys Corporation LLP branch
He was born on July 14, 1962 in Mai-Ozek settlement of the Karaganda region. Finished secondary school in Kushoky settlement.
1979-1984 – studied at Karaganda polytechnical institute of the Labour Red Banner. Speciality "Mine surveying".
1987-1990 – studied at Rudnensky industrial institute. Speciality: "Technology and complex mechanization of open-cast mining of mineral deposits".
Awarded by an anniversary medal, devoted to the 10th anniversary of Independence of the Republic of Kazakhstan (2001). He is the Honourable worker of the coal industry (2005), the full chevalier of three degrees of "Miner's Glory", three degrees of "Labour Glory".