---
Serikov Erkanat Erbolatovich 09/05/1995 born works at JSC Sokolovsko-Sarbaisky Ore Mining and Processing Production Association as a deputy chief metallurgist of the 13th category.
---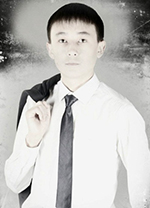 Amantay Darmen Muratyly (Met-13-1 group) born on 10.01.1996 He works in the casting section according to gasification models of software KLMZ of the Karaganda foundry and machine-building plant of Maker (Maker) LLP as a metal fill.
---
Zhamelov Rakhat Zhamiuly (Met-13-1 group) works in the casting section using gasification models of PP KLMZ of the Karaganda foundry and machine-building plant of Maker LLP (Maker) as a machine-molder.
---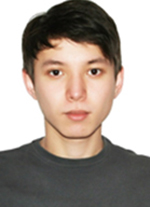 Kyzikty Aibek Gazizuly (gr. Мв-12-2) works in Senymdy Kurilis LLP as a mechanical technician for the conservation of equipment and their components.
---
Ivanajsky Alexey Vasilevich
Dr.Sci.Tech., the pro-rector of the Moscow state open  university.
Finished КWTI in 1973. (Group LP68).Worked at the enterprises and the research organizations of a city of Almaty. Dr.Sci.Tech.
---
SulejmenovTuleubajSkakovich
The rector of Diplomatic Academy of the Republic of  Kazakhstan Ministry for Foreign Affairs.
Finished Karaganda Weed Technical Institute in 1967. (Group LP 62-2), N.A. Nazarbaev's  Universityfriend. Worked at the Karaganda metallurgical industrial complex, in party and Soviet bodies. Was the first Minister for Foreign Affairs of the Republic of Kazakhstan.
---
Povetin Anatoly Alekseevich
Dr.Sci.Tech. The director of Temirtau electrical-metal works.
Finished КWTI in 1975.
Worked at the New-Karaganda machine-building factory, the master, the chief of foundry shop, the chief engineer. In 2016 with a baccalaureate a department produced 45graduating students on speciality 5В071000 is Materialoved and technology of new materials, 98 graduating students on speciality 5В070900 is Metallurgy.
All of them are employed on enterprises: the Karagandacasting-machine-building plant of corporation, Karagandacasting plant, Plant on treatment of the coloured metals city Balkhash, machine-building plant №1, "Sokolovsk-sarbai ore mining and processing productive, Himiko- metallurgyka institute of thename G. Abihev, "Plant of the name Parhomenko".
In addition, successfully 9 graduating students of city councilprotected master's degree dissertations on speciality 6М071000 is Materialoved and technology of newmaterials, 13 graduating students on speciality 6М070900 isMetallurgy.