April 16, 2019 on the basis of the department "Energy Systems" held a round table on the topic "Questions of practice and the demand for specialists – thermal power engineering."
Organizers:
Master, senior lecturer ES, curator gr. TE-15-2 Neshina Y.G.
Master, senior lecturer ES, curator gr. TE-16-2 Bilichenko A.P.
Participants:
Students TE-15-2, TE-16-2, TE-17-3, undergraduates c. TEM-18.
The round table was held in the 05B auditorium of the main building. At the beginning of the round table, the scope, subjects and objects of professional activity of specialists in the specialty 5В071700 – Thermal Engineering were identified. "
The combination of students of 2, 3 and graduate courses, as well as undergraduates of the 1st course helped to create a unique atmosphere where everyone could speak about the bases and branches of the practice. Graduation students gave practical advice to 3-year students in collecting information for writing graduation qualifying work. In turn, undergraduates  TEM-18 Mehdiyev Ruslan and Konekov Azamat paid attention to entrance exams for admission to the magistracy.
It was noted that graduates of our department with a degree in Thermal Power Engineering Our graduates work in many prestigious enterprises, for example, ArcelorMittal Temirtau JSC, Kazakhmys Corporation, Shubarkol Komir JSC, Energy System LLP LLP, Irtysh-Karaganda channel operation enterprises, Baker Hughes (Atyrau), Karaganda Energy Center (CHP-1, CHP-3), etc.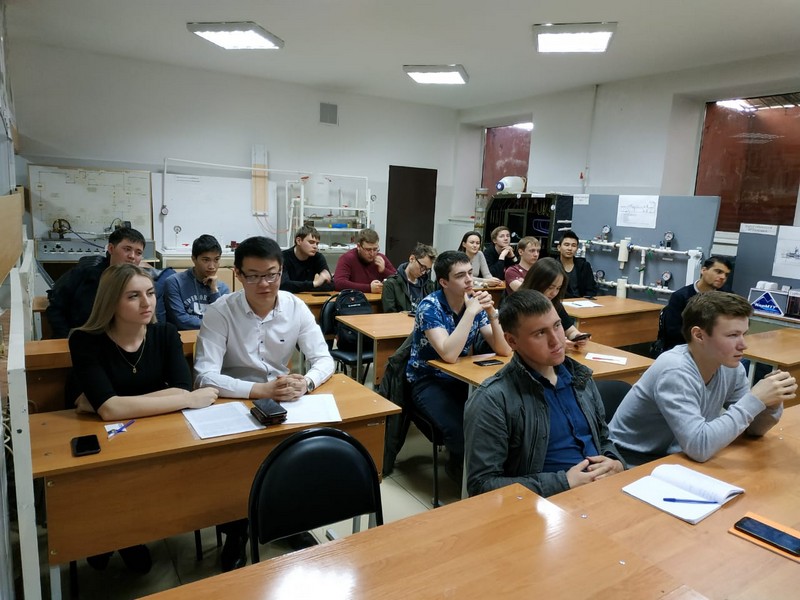 Student  TE-15-2 Orazaliyeva M. noted that since 2010 NPF Ergonomika LLP has been working closely with the Department of Energy Systems in the preparation of students. At the branch, students organized an introductory, production and pre-diploma practice under the relevant agreements. Every year the company takes on practice and subsequently – on internship and permanent work for 5-7 students. Is a base practice. This year she practiced at this enterprise herself, following which she was invited for an internship with the possibility of further employment.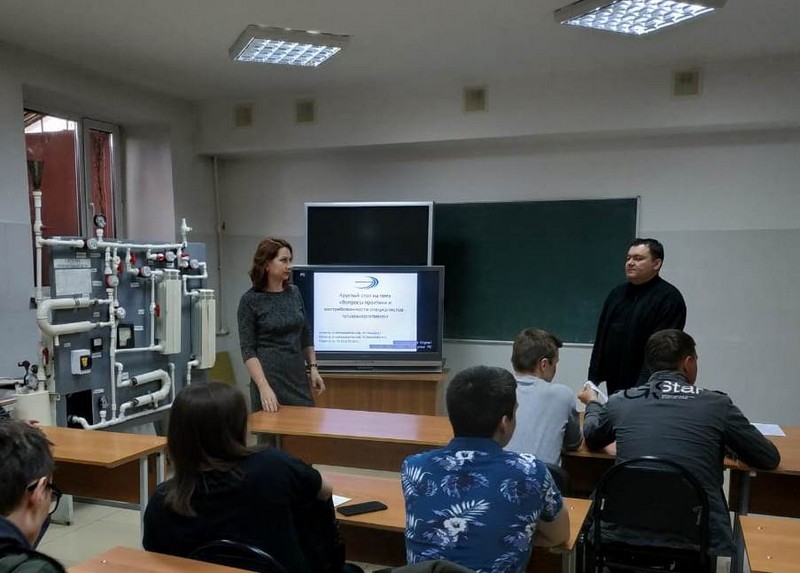 In general, the round table was held in a friendly and warm atmosphere. All participants were satisfied.