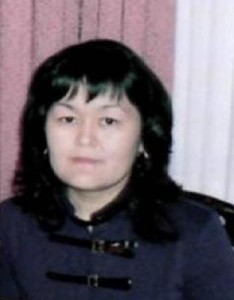 Begimova Aydana Orynbasarovna
Contact information:  Karaganda, Mira Boulevard, 56, main case, office 309а.
Contact phones: 56-75-98 (internal 2048)
E-mail: aidib@mail.ru
Biographic data:  I was born in the Karaganda region on May 26, 1981.
Education:
2000-2005 Karaganda State University of  E.A.Buketova.
Work:
1 . The Karaganda State Technical University since 2008 to the present.