The Republic of Kazakhstan is the main national holiday of the Republic National Independence Day , which is celebrated annually on December 16.
Selecting a date of celebration was not random , in 1991 this day the Supreme Soviet adopted a law on the independence of the Republic of Kazakhstan and State Sovereignty . Exactly one year later by President Nursultan Nazarbayev signed a decree on the state sovereignty of Kazakhstan , and then passed a law on the independence of the Republic of Kazakhstan and State Sovereignty .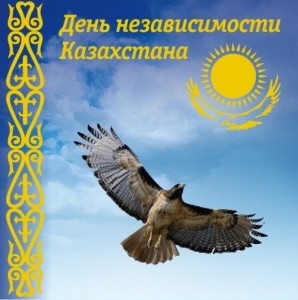 Kazakhstan – the last country that has signed the law on the sovereignty of the countries of the former USSR . Kazakhstan Today – leader of the Central Asian region , which is rapidly developing in recent years. Significant progress in the national economy achieved thanks to the restructuring of the economic system , which relied mainly on the extractive industries , the typical pattern for the Soviet era .
In addition to a number of economic reforms after the signing of the independence of Kazakhstan was held and political reform , which led to a noticeable increase in the authority of the Republic at the international level . Today Kazakhstan is known as a reliable partner of the western and eastern states , the Republic is a member of regional and international organizations .
Over the past years , Kazakhstan has experienced the emergence of a new state , while pursuing effective economic reforms . This festival is considered to be a symbol of freedom and independence of our country . In a short historical period Kazakhstan people managed to build a democratic, legal and economically independent state.
Thanks to the President of our young and rapidly developing country, Kazakhstan , successfully completing a transitional stage in its economic and social development , is ready to provide new qualitative growth in the coming years .
Within the industrial and innovation program in the country opening new production, developing agriculture, put into operation the objects of social sphere.
Please accept my sincere congratulations on behalf of the Department 's national holiday – the Independence Day of the Republic of Kazakhstan !