---
01In 1969 in STU on the initiative of a group of young scientists in the field of information and computer technology, V.N. Arakelov, L.I. Kogay, I.S. Byteleuovym, S.Kh. Esenbaev, a new engineering specialty "Automation and mechanization of information processing and information delivery" (AIS) was opened, on the basis of which in 1972 a department was created called "Information and Computing Equipment" (ICE).
Its first head was Ph.D., Associate Professor V.N. Arakelov. From 1985 to 1989. The Department of ICT was in charge of Ph.D., Assoc. I.S. Byteleuov.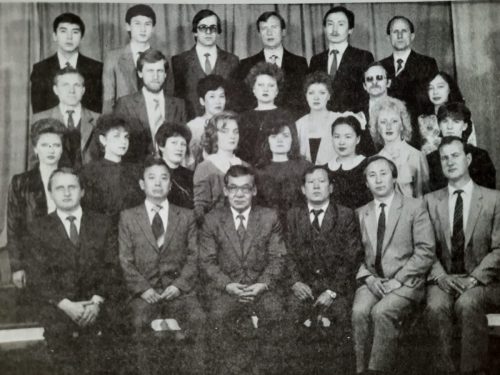 In 1986 the department received its new name – "Automated Information Systems (AIS)".
The chair of the first in the region began training ICT specialists for industrial enterprises, scientific and design organizations of Kazakhstan.
Since 1989. To 2001. Head of the AIS was in charge of Ph.D., Assoc. G.M. Shishlyannikov, from 2001 to 2009. – Doctor of Technical Sciences, prof. V.V. Yavorsky, from 2009 to 2013. – Prof., Ph.D., Assoc. G.D. Kogay, from 2013 to 2015 – Ph.D. N.I. Tomilova, from 2015 to 2018 – PhD Doctor. A.J. Amirov.  From 2019 to the present, Doctor Phd A.A. Kalinin.
Kogai LI The founder of the direction "Information Systems" in STU was Doctor of Technical Sciences, Professor Kogai L.I.
Leonid Ivanovich Kogai successfully graduated from the Novosibirsk Electrotechnical Institute of Communications in 1961, worked at the Karaganda Polytechnic Institute since 1965.
 In 1995, under the leadership of Kogai LI. At the AIS department a new specialty "Information systems in business" was opened, which is now called "Information Systems".
Kogai LI Was the first initiator and organizer of the college of information technologies at STU.
In 2014, the department was renamed the Department of Information and Computing Systems.
The main task of the ITT is the preparation of ICT specialists capable of:
– To have tools for computer support of engineering services, including software and hardware computing base;
– Provide engineering services, which have the character of highly intelligent scientific, technical and technological activities to develop complex technical systems.
Over the years of its existence, the department has produced more than 4000 competitive IT specialists, in demand both in Kazakhstan and in the near and far abroad.
Training at the department is conducted in Kazakh, English and Russian languages.
Currently, the department is headed by Doctor of Ph. D., ALEXEY A. KALININ.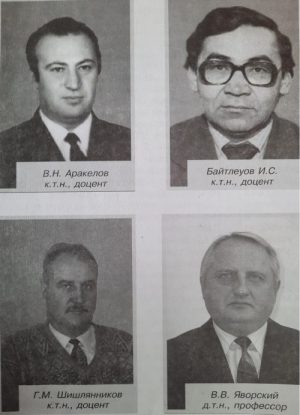 ---