---
Plan of the scientific student club "Lingua Discovery" for the 2021-2022 academic year
Schedule of reciprocal visiting of classes at Department of Foreign Language Fall Semester 2021-2022
Calendar plan of conducting master classes in the fall semester of the 2021/2022 academic year
Calendar plan of conducting open classes in the fall semester of the 2021/2022 academic year
The plan for the release of educational and methodological literature of the Department of Foreign Languages for the 2021 academic year
Plan of the work of the quality assurance committee of the department of FL for 2021-2022 academic year
The calendar plan for the development of electronic educational publications of the Department of Foreign Languages at 2021-2022 academic year
SCHEDULE OF THE  STUDENT`S SELF-STUDY WITH THE TEACHER

---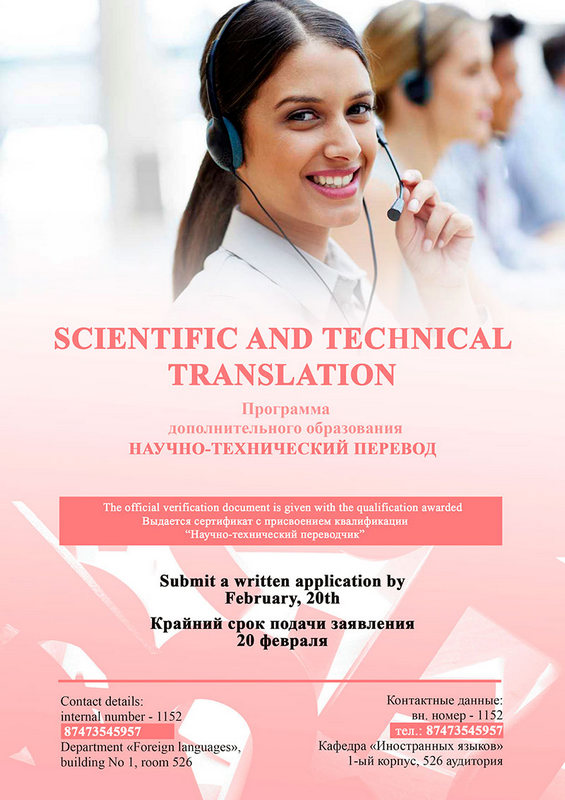 Academic process
  The main aim of the Teaching and Methodological Council of the Department of Foreign Languages ​​is to improve the quality of teaching students, undergraduates and doctoral students of the University and improve the methodological support for training specialists. In this connection, the following tasks are performed:
Implementation of the concept of multilingual education in Karaganda State Technical University for 2017-2020:
– determination of priority directions for the development of multilingual education in KSTU;
– analysis of the conditions and opportunities of KSTU for realization of the idea of ​​triunity of languages;
– creation of multilingual environment in KSTU;
– creation of a condition for the development of the professional competence of students through the implementation of a polemical education;
– introduction of the model of trilingual studies at the university.
Providing the methodological base for teaching foreign languages:
– replenishment of the fund of educational and methodical literature;
– control and methodological support for the development of electronic educational publications and teaching aids;
– improving the methodological support of the system of teaching a foreign language with the use of innovative technologies;
– development and examination of language-learning assignments for the control section of primary, current, residual knowledge of foreign languages.
Improving the quality of teaching a foreign language:
– application of information and communication technologies in the learning process of teaching a foreign language;
– analysis of the quality of practical training in accordance with modern methods of teaching a foreign language;
– conducting master classes to improve the professional and pedagogical competence of teachers;
– improving the systems of assessing and controlling the knowledge of a foreign language.
Monitoring the quality of education:
– Student attendance analysis;
– results of conducting boundary controls;
– analysis of the results of examination sessions;
– the issues of teaching foreign languages ​​to students with the state language of instruction;
– analysis of the quality of the educational services provided, the level of students' academic achievements.