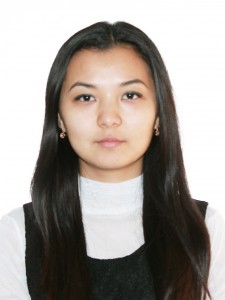 Kassenova Saltanat Kairatovna
Contact details: Karaganda, Boulevard Mira, 56, main building, room 309a.
Contact numbers: 56 75 98 (internal 2048)
E-mail: saltish0228@mail.ru
Biographical data: Born in Balkhash on July 28, 1991.
Education:
Karaganda state technical University from 2009 to 2013, specialty "Standardization, certification and Metrology".
Career:
Karaganda State technical University 2014 (Methodist of IRD) to the present.