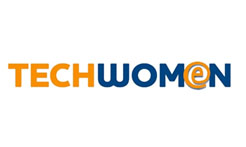 TechWomen is a program that helps and supports women leaders in science, technology and mathematics (STEM disciplines) from Africa, Central Asia, South Asia and the Middle East. The program provides the opportunities needed to advance careers, fulfill dreams, and inspire women and girls.
Deadline for submission of documents: May 5, 2021
Eligibility Requirements:
Be women with, at a minimum, two years full-time professional experience in the STEM (science, technology, engineering and math) fields. Please note that internships and other unpaid work experience does not count toward the two-year professional experience requirement.
Have, at a minimum, a bachelor's degree/four-year university degree or equivalent.
Be proficient in written and spoken English.
Be citizens and permanent residents of Kazakhstan at the time of application and while participating in the program.
Be eligible to obtain a U.S. J-1 exchange visitor visa.
Who have never applied for a U.S. immigrant visa and who has not participated in a visa lottery in the past five years.
Not hold U.S. citizenship or be a U.S. legal permanent resident.
The TechWomen 2022 online application form will close at 09:00 PST (GMT 08:00) on May 5, 2021.
The program will be held in February – March 2022.
For more information about the program, please follow the link: https://kz.usembassy.gov/techwomen-program/