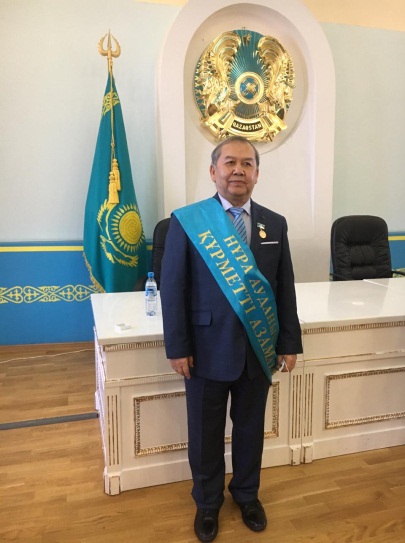 Issabek Tuyak Kopeyuly, Doctor of Technical Sciences, Professor of the Department of Development of Mineral Deposits, named after Saginov A.S., academician of Kazakhstan National Academy of Natural Sciences and the National Academy of Mining Sciences of the Republic of Kazakhstan was awarded the title "Honorary Citizen of Nura District".
The conferment of the honorary title of Professor of KTU Issabek T.K. issued by the decision of the LV session of the Nurinsk regional maslikhat No. 473 dated August 4, 2020.
The presentation of the certificate and sign "Honorary Citizen of the Nurinsk District" was held on December 15, 2020 at a solemn meeting dedicated to the Independence Day of the Republic of Kazakhstan, by the akim of the Nurinsk District Ayan Shalmagambetov in the regional center in the village of Nura.
A team of thousands of teachers, staff, doctoral students, undergraduates and students of the Karaganda Technical University sincerely congratulates Professor Issabek T.K. and wishes him new achievements and success!