In connection with the 75th anniversary of the Victory in the Great Patriotic War, a presentation "Karaganda during the Great Patriotic War" was held at the CST department with the participation of students of the RET-17-2 and RET-18-1 groups.
The presentation was held in a roundtable format on April 30, 2020 using the ZOOM program. In total, 43 students from the RET-17-2 and RET-18-1 groups took part.
The introductory speech was made by the curator of the group RET-17-2 S. Nesipova The purpose of the presentation was the glorification of the names and deeds of the heroes of the Great Patriotic War and workers who helped in the rear. The lesson consisted of two parts. In the first part, third-course students A. Zhaksylykova, O. Zhumash, G. Imantaeva, A. Prelepesov, M. Syykymbay made a presentation entitled "The name of a person in the memory of the people!" about N. Abdirov, M. Mamyraev, V. Breusov, P. Teryaev and K. Nurzhanov.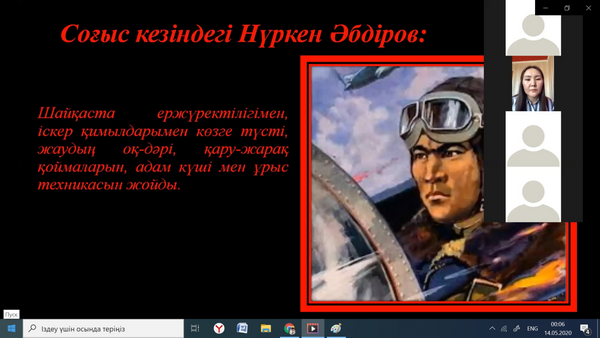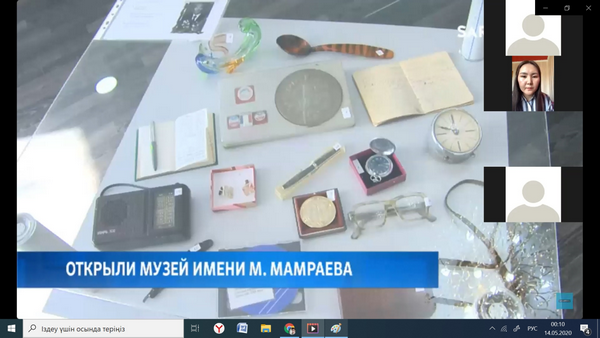 In the second part, the curator of the group RET-18-1 Esenzholov U.S. and second-year students Bayarhan A., Kosan A., Omіrkhan D., Duisen A., Tazhiyev R. shared information on the Karaganda industry during the Great Patriotic War, the work of home front workers, and information on KarLag. A report by A. Surapova on the situation in Kazakhstan during the Great Patriotic War was heard and the results of the presentation were summed up.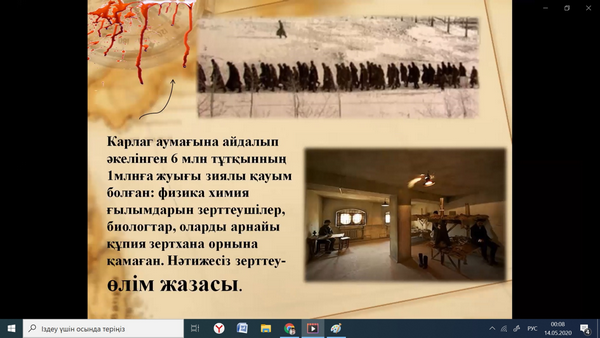 In conclusion, we hope that the information presented during the round table will be remembered by students, and the complex history of the Victory will not be forgotten. We express our gratitude to the students and teachers who took part in the lesson.