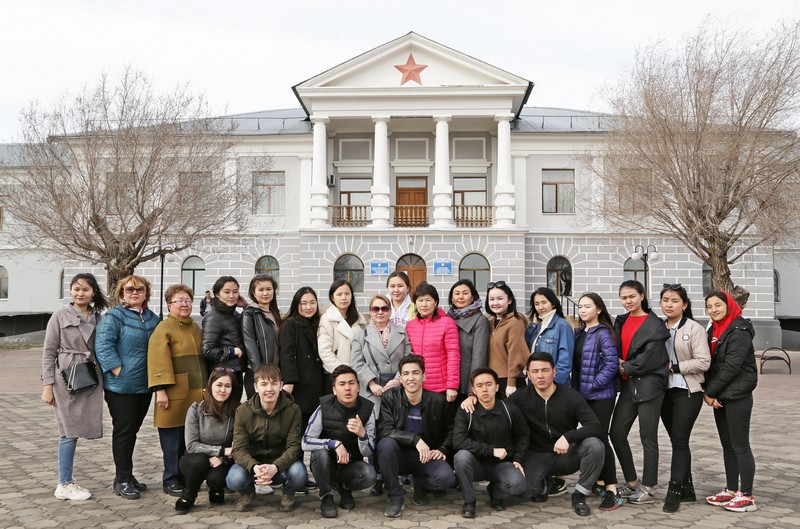 On 17.04.2019, the RI of patriotic education with the teaching staff of the EEMF faculty organized an excursion on the topic: "Dolinka is the capital of Karlag" within the framework of the special project "Sacred geography of Kazakhstan". During the excursion, 1-4 year students acquainted with the monuments of architecture and history, mute witnesses of the totalitarian era, visited the memorial to the dead miners and the memorial complex "Mamochkino cemetery" where the children of Karlag were buried.
The museum is located in the building of the former Department of the Karlag PCIA, built in 1933-1935 by thousands of prisoners. The museum exposition is located on the ground, first and second floors of the historic building. The halls of the museum show authentic archival materials, "mute witnesses of the past" exhibits, as well as photos of that period.  The installations of the camp's premises considerably touched visitors. The punishment cell, the zindan, the male and female chambers, the box, the torture chamber and the firing chamber, where the situation of that period was restored and supplemented with prisoners' figures.
This trip deeply impressed students and the faculty.