On April 15-16, 2019 at the Kyzylorda State University named after Korkyt Ata was held "XI Republican subject Olympiad" on disciplines "Life Safety", "Fire safety" among universities of the Republic of Kazakhstan.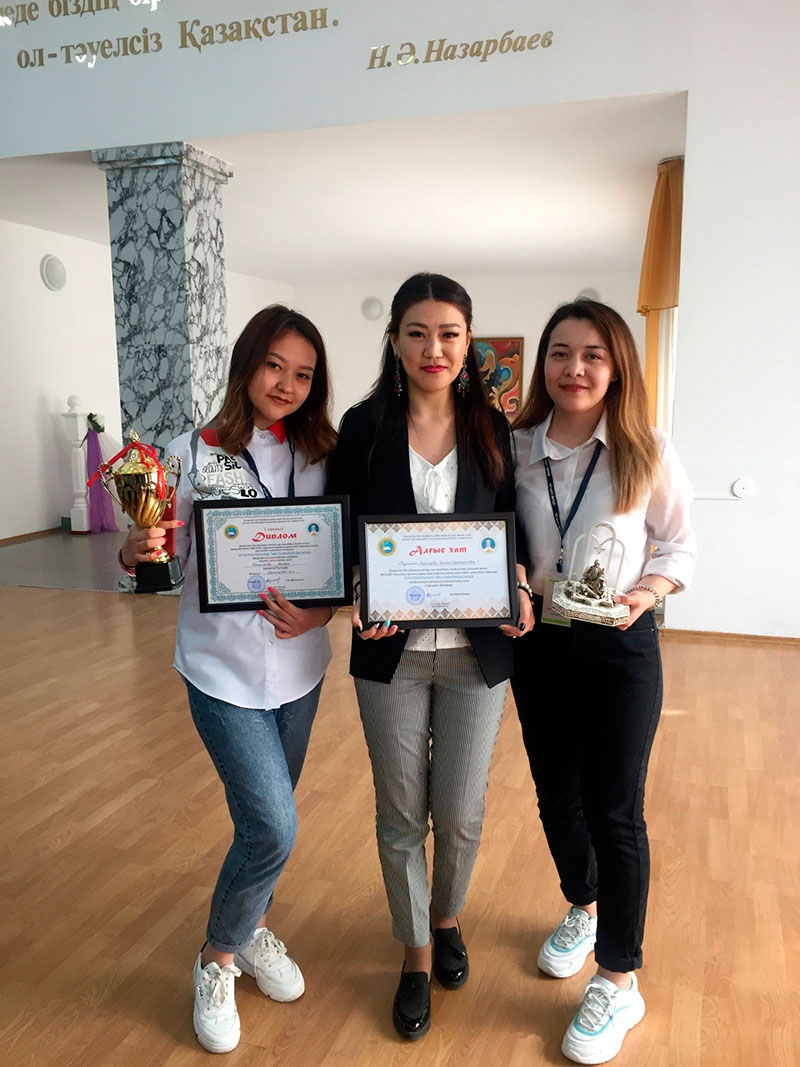 It was attended by 26 students from 12 universities of Kazakhstan. Among the participants were students from the Kazakh National University named after Al-Farabi, Kazakh National Agrarian University, West Kazakhstan Agrarian Technical University named after Zhangir Khan, KSU named after Shokan Ualikhanov and students from other universities.
In this competition our University was represented by students of group LS-16-1 Tlenchieva Akerke and Sapargali Aliya. Tlensheeva Akerke won the competition and was awarded diploma and cup.
Due to the fact that the 1st place was taken by a student of KSTU,
the next XII Republican Subject Olympiad will be held
in our University on the basis
of the Department of Mine Aerology and Labor Protection.