Scientific activity of department decides in compliance on the developed plans for 2016-2017 academic years.
Within functioning intercathedral NIL Economics and management faculty the scientific direction "System Transformation of  Economy" (the head-manager of IPM department Steblyakova L.P. is created. )
Results of scientific researches of teachers of IPM department find reflection in monographs, scientific articles, reports of the conferences. The number of the publications quoted on various bases, tends to increase.
Monographies:
"Structural transformation of economy of Kazakhstan the theory and practice", the author – the Doctor of Economics of Steblyakova L.P.
Initiative NIR and NIR concerning the higher school:
–         "Improvement of educational process on economic disciplines of technical specialities", (the research supervisor and the performer – Candidate of Economic Sciences Tnimov Zh.T. and Asylova K.M. senior teacher. )
–         "Transformation of employment of youth under the influence of development of small business", (the research supervisor – Minisheva A.R. senior teacher. )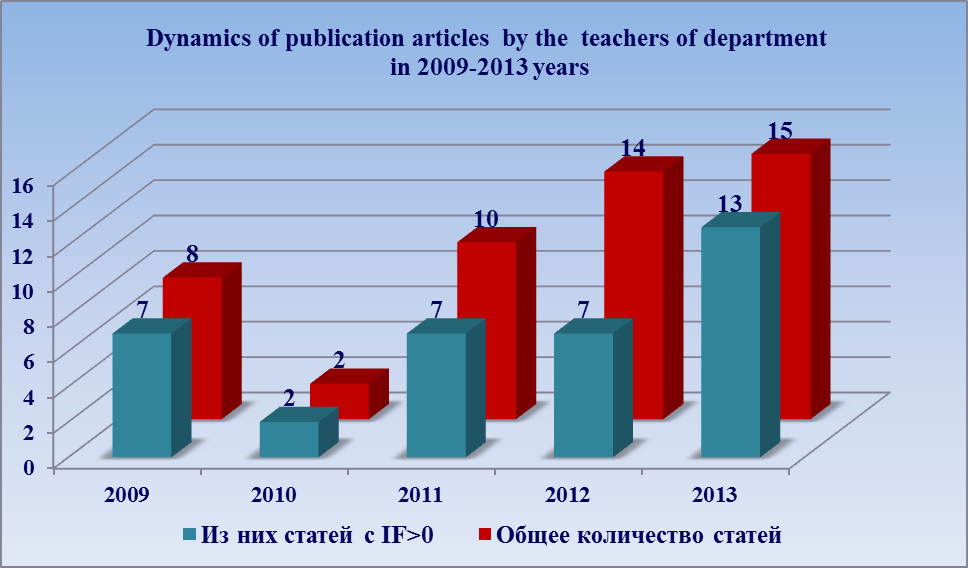 Articles:
–         In the magazines published in Republic Kazakhstan-2
–         In the magazines published in Cooperation of the independent state-5
–         publications of reports-7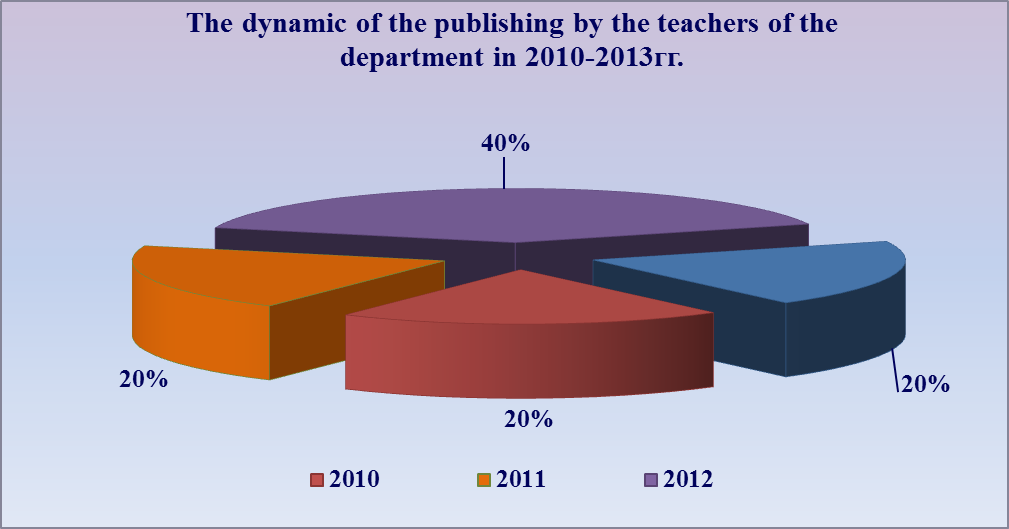 It is generated – circle SNO with participation of 20 students of economic specialities the Karaganda State Technical University.
It is published theses of reports in Works of the international conferences: on the Republic of  Kazakhstan  – 2, across the CIS-5, on foreign countries-1, on the Karaganda State Technical University-7
Results of works on contracts about cooperation:
The Frame contract  about  cooperation with Establishment by the Russian Academy of Sciences Institute of problems of management of a name of V.A.Trapeznikov (city of Moscow) is signed.
Within the contract for participation in the international scientific conference held on base the Karaganda State Technical University "Science and education leader a strategy factor "Kazakhstan-2030", and lecturing at the courses "Economy of Innovations" and "Macroeconomic Policy", was invited the associate professor of economic sciences, the professor, the manager of  laboratory of  Nizhegorodtsev N.P.
Scientific work with students.
On republican competition of student's scientific works 8 works are directed.
Within a subject Scientifically research department laboratories students participated in various international scientific and practical conferences on Kazakhstan (KarSTU, KarSU, KASU) and the CIS. 33 reports were published.
Other information of scientific character.
On department the research laboratory in the System Transformation of Economy direction under the direction of Steblyakova L.P. managing department functions.
The list of foreign publications PPS of Production Organization department during 2010-2013 years.
The costant scientific seminar acts on department.