DEAR PUPILS OF 11th FORM
Karaganda state technical university conducts free Sunday consultation for you from October 3, 2016 that will successfully prepare to pass unified national test. Teachers will answer all your questions. Classes are conducted in Kazakh and Russian languages on the following subjects: Physics, Mathematics, History of Kazakhstan, Kazakh and Russian languages, Chemistry, Biology and Geography. In days of out of lessons you can get detailed information about the specialties, as every Sunday there are representatives of the faculties of KSTU on consultations.
We are waiting for YOU!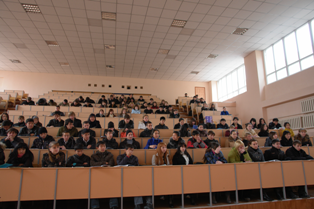 Information:
» Preparatory Courses
» List of participants 2016-2017.
»Schedule of Sunday's consultation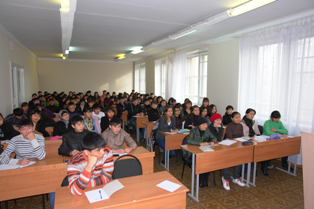 Attendance: for attending Sunday consultations you need to register, in  building 1, room № 112 (The sector of pre-University educations). Attendance is free, voluntary.
Classes start: at 09:00
Address: B.Mira 56, KSTU, building 1 .
Contact: B.Mira 56, KSTU, building 1, room № 112 (Sector of pre-University education), tel: 567 – 838.
End of the lesson: 9:00, 14:00 /with creative exam/ (date of completion of the exercises – 31.05.17).