AsiaBell – is a modern private operator of telecommunications services, and actively developing
constantly expanding their range: international and intercity communications, data transmission, access to
Internet, provision of number of capacities on the basis of traditional and ip-telephony, as well as providing comprehensive
service and support customers. The company provides its services since 2003. Brand AsiaBell – it
extensive multi-service NGN network with total length of 500 kilometers, with a peak bandwidth
More than 100 Gb / s, which allows to provide service packages TriplePlay (voice, data, video), trunk
fiber optic and microwave links and communication nodes, as well as wireless access Fixed WiMax, providing
excellent service to customers. In undertaking its work, the company has achieved international recognition
The company operates its own multi-IP / MPLS network
includes tens of kilometers of fiber optic, hundreds of miles of radio relay lines
(RRL) connection, powerful communications centers. The network covers the city of Karaganda, Temirtau, Abay,
Shahtinsk, Saran.

The most recent achievement of the company is launching December 19, 2008 in commercial operation
network of the fourth generation (4G) Mobile Wimax standard under the brand name AERO. This event is significant not only for the group,
but on the whole industry of the country, as it is one of the first 4G networks in the CIS and is among 20 first networks in the world.
Partners in this project are the world's leading companies Cisco Systems, Citibank, Baltic Broadband, to transfer
technologies and best practices in design, construction, marketing.
Thanks to the energetic style of work in the corporate sector under the brand AsiaBell,
AB customers are in the majority of businesses, including major companies,
such as ArcelorMittal, Kazakhmys, BTA, Beeline, and many others.
In recent years, retail sector has also received significant development due to the absence of a crisis of growth businesses
and Implementation class mass-market – the network of the fourth generation (4G) Mobile Wimax standard under the brand name AERO.
Also, by actively expanding only in Kazakhstan network of free wireless Internet access
no speed limit under the brand "Tasty Internet."
Company for many years, has partnered with leaders in the telecommunications and networking technology
continuously improving the skills of their employees in the institutions of vendors:
ZTE – the largest manufacturer of equipment for telecom operators,


Cisco – the world leader in networking technologies,
Alvarion – a market leader in building wireless data networks, etc.
In the short-term plans include the deployment of networks for all three brands in 8 cities of Kazakhstan, in the first place in Astana.
At the beginning of 2010. cooperation agreement and
Agreement on creation of a "corporate university" aimed at improving the quality of training through the integration of science, education and production.
During the joint efficiency of apparent combination of higher education theory and practical experience of the company through: outreach workshops, seminars based on a specially created laboratory technology Mobile WiMax,
participate in training sessions and training course
and dissertations, guides professional practice, employment of young specialists.
Partnerships Ltd. "AB" and began to develop with KSTU interaction at fairs studentov.Vysoky potential and a strong theoretical basis for the students is of interest from employers. But our cooperation is not confined to manufacturing practices and employment of graduates.
TOO MTU "Quartz"
TOO "MTU QUARTZ" as a specialized company, was formed in September 1958. Originally it was called CAM-6-5 PMT ("Special mounting department № 6" in the "Design and installation of the trust number 5) – Order from 16.09.1958 № 154, the State Committee of USSR Council of Ministers on Electronics.
The company has passed a series of transformations:
SMU-6-5 PMT renamed KUPMR ("Karaganda management of design and installation work" in the "All-Union Design and Installation of trust" (VPMT) – Order from 31.10.1966 № 63 years;
KUPMR renamed MTU "Quartz" (Installation engineering department "Quartz" in the TSNPO "Cascade") – the order of 16.08.1983, № 166;
MTU "Quartz" was transformed into JSC "Quartz" (JSC "Quartz") – the order of 09.03.1993 № 38 years;
JSC "Quartz" was reorganized into OJSC "QUARTZ" (OJSC "Quartz") – the order of 14.12.1999 № 93 years;
JSC "Quartz" converted to LLP "MTU QUARTZ" (Limited Liability Partnership "MTU Quartz") – the order of 20.01.2006, № 8.
TOO "MTU QUARTZ", as one of the leading enterprises of the Republic of Kazakhstan on installation and setup of telecommunication systems and security systems, operates in the interests of: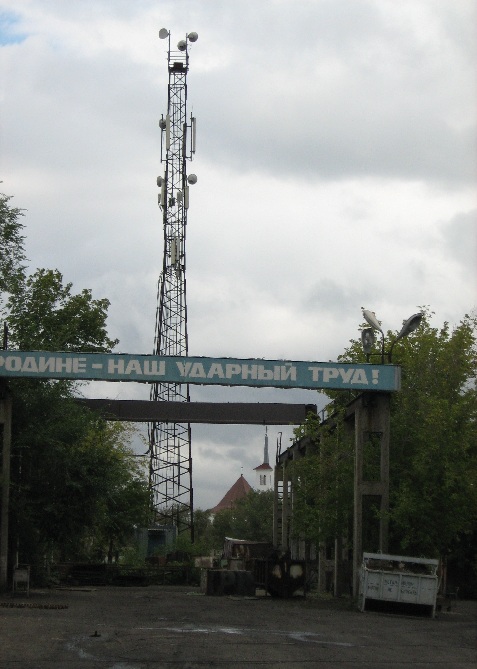 * Consumers (customers);
* Suppliers;
* Partners;
* Members and employees of the partnership;
* Society and the State.
Main policies LLP "MTU QUARTZ":
– Ensuring the quality demanded;
– Identify current and future needs of our customers to meet their expectations of TI;
– Targeted modernization efficient equipment and advanced technologies;
– Education, involvement in and use the creative potential of all employees of the partnership;
– The establishment of mutually beneficial relationships with suppliers and other stakeholders.
The main objectives of the Company "MTU QUARTZ":
– Providing high quality installation and commissioning works carried out in a timely manner and in accordance with the design-budget, regulatory, technical and installation and technical documentation;
– Improving productivity and average wages per worker in the production of construction and commissioning.
Over a long period of industrial activity now has extensive experience in telecommunications.
Since its establishment, "MTU QUARTZ" retains its own specialization and perform complex operations, from design to maintenance of telecommunications systems and security systems.
The main fields of activity:
Line and station facilities of communication;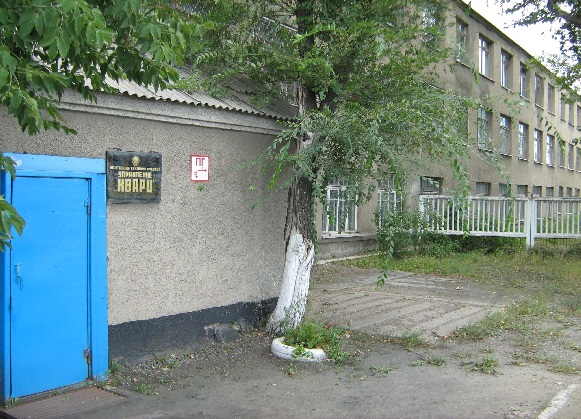 External and internal cable lines and networks;
Fiber-optic communication lines;
Structured cabling systems;
Local area networks;
Wire and wireless communication systems;
Operational system and speakerphone;
Perimeter security systems;
System control and access restrictions;
Burglar and fire alarm systems;
Sound system and alarm systems;