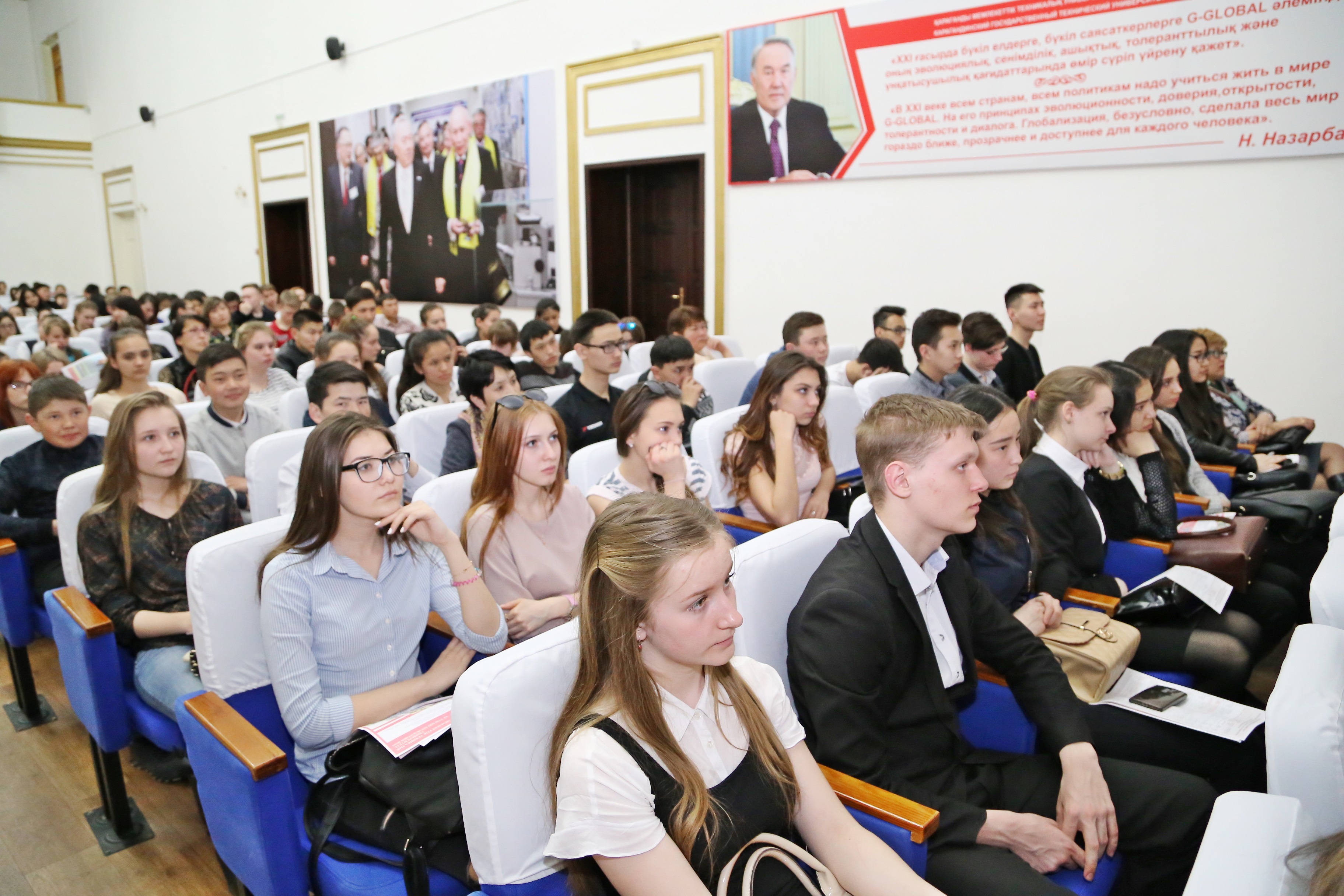 On April 11, a meeting of the heads of the University with the teachers and pupils of graduation classes of Prishakhtinsk, Maikuduk and Sortirovka schools. The guests got acquainted with the rules of admission to KSTU and learned some interesting facts about the history, traditions, mission and objectives of the University.
Speaking to students, Vice-rector of the University Aristotel Isaagulov noted that admission to KSTU is not only full guarantee of the quality of scientific knowledge, but also confidence in getting a job in the profession in the future. The speaker talked about the developed system of international cooperation of the University and about the program of grants provided by KSTU for students.
Each of the participants received booklets, everybody was able to learn everything that is required for admission to University.