28.02.2020
What we know about our past, what we remember ourselves, what we were taught at school, who our parents and teachers told us about.
---
15.02.20
A solemn meeting was held in Karaganda in honor of the next anniversary of the withdrawal of Soviet troops from Afghanistan.
---
23.01.2019
12.11.2018
Karaganda State Technical University from November 19 to November 21, 2018, passes institutional accreditation in the Independent Agency for Accreditation and Rating of the IAAR
08.11.2018
The international youth anti-nuclear online forum "World Relay for the Young!" Was held at KSTU. This forum was attended by students of our department and representatives of the Zhas Orda. The rector of KarGTU, Professor M.K. Ibatov. The poet, writer, initiator, and leader of the popular movement "Nevada – Semipalatinsk" became the guest of honor of the forum, whose goal was to close the Semipalatinsk nuclear test site and other nuclear test sites of the world – Olzhas Omarovich Suleymenov. Chairman of the Fund "Semey-YAP" B.I. Ubdіk вручrіm presented Olzhas Omarovich and the rector of KarGTU Marat Kenesovich with fund's memorable medals for active peacekeeping activities.
23.10.2018
At the Department of "Industrial Transport" them A.N. Daniyarova has held an open session on the subject "Gruzanede" on the topic "Influence of transport characteristics of dangerous goods on transportation organization". Lesson held by art. prep department Atenken Yerzhan.
18.09.2018
New employee Abdygaliyeva Sayagul Zhanshanova arrived to the department of "Industrial Transport" named after A.N. Daniyarov.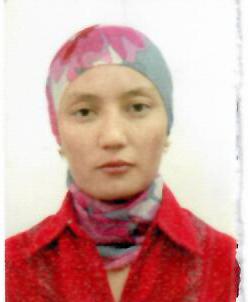 13.09.2018
From the department staff we would like to congratulate N. D. Adilova with the award of the degree of Doctor of Philosophy (PhD) in the specialty 6D090100 "Organization of transport, traffic and transport operation" according to the Order of the Acting Chairman of the Committee No. 1518 of September 13, 2018.
More details about the order can be found here.
03.09.2018
New employee Atken Yerzhan arrived to the department of "Industrial Transport" named after A.N. Daniyarov.