September 1, 2013 on the square in front of the Main building of the University was held a festive event devoted to Knowledge Day.
The celebration was attended by the Rector of KSTU Gazaliyev A.M., first Vice-rector Issagulov A.Z., Vice-rector for AA Egorov V.V., Vice-rector for EA Baizhabaginova G.A. There were  invited guests: Drizhd N.A. holder of the orders of Lenin and Red banner of Labour, twice Winner of the State prize, a holder of a sign Mminer's glory»,
Professor, honoured miner of Kazakhstan, Samoikyuk Т.Ph. the Chairman of Regional trade Union of workers of education and science, Ponomareva S.G.-veteran of the Great Patriotic war; classmates of the President of RK Sarekenov K.Z., Suleimenov T.I, Nikonov V.A., Тoleubayev E.I.; members of the Corporate University-Akbaev T.A., Lee D.N.; representatives of the Alumni Association, student of group RET-11-4 (ITEA) – Akhmetzhanov D.Kh., activists of trade Union of students «Zhas Orda».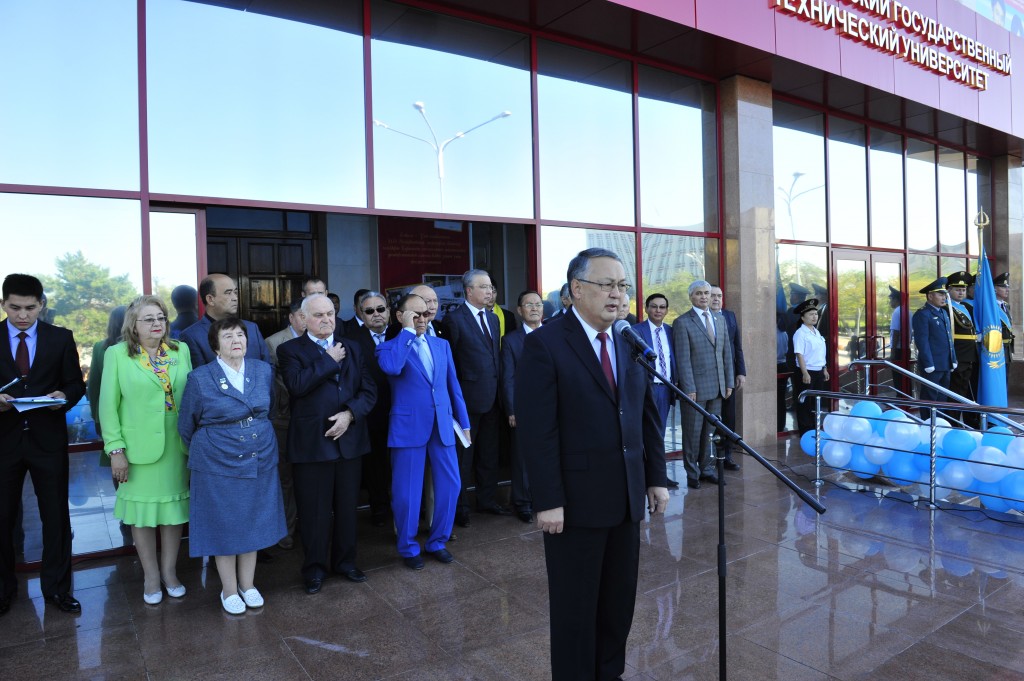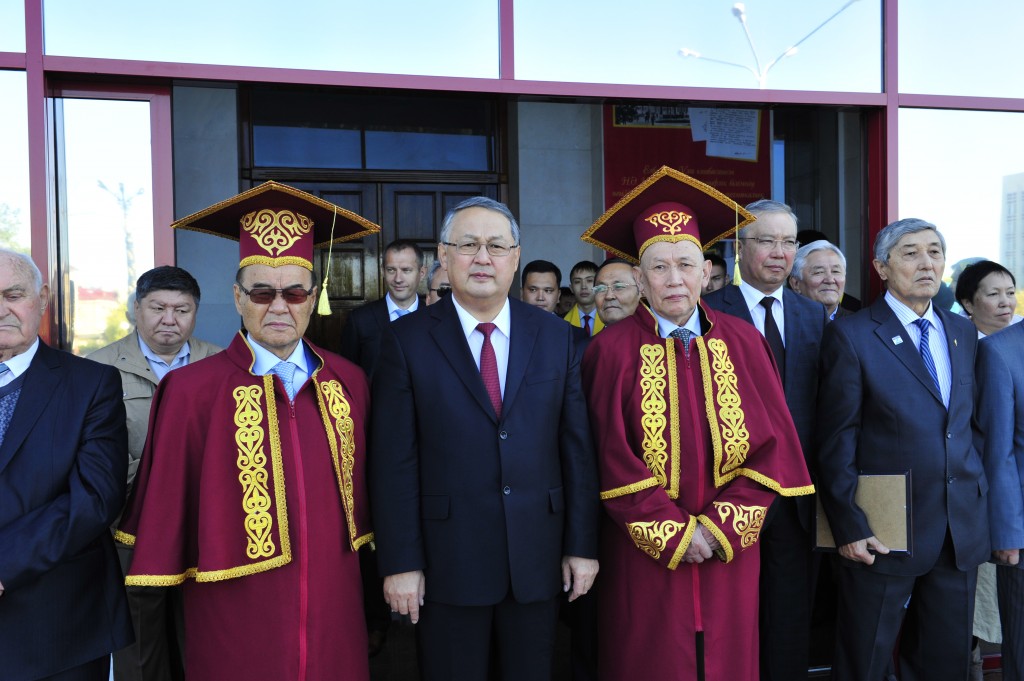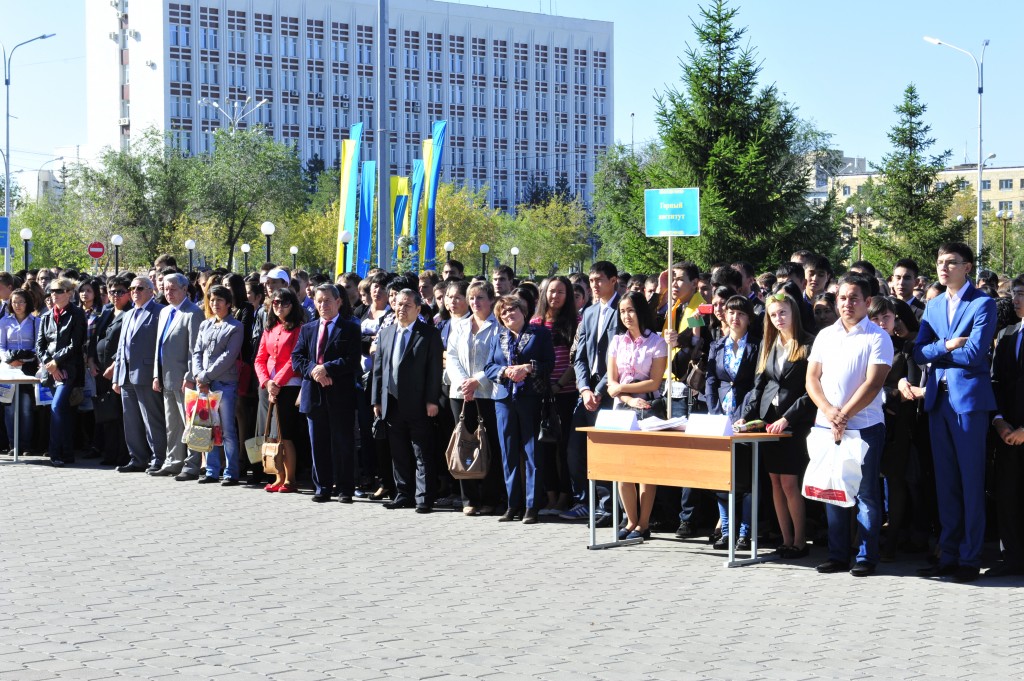 After solemn part was held a festive concert organized by students of KSTU. Commencement speech of Rector of University Gazaliyev A.M.