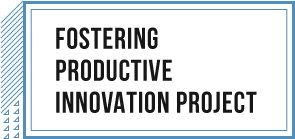 The Science Committee of the Ministry of Education and Science of the Republic of Kazakhstan, under the Fostering Productive Innovation Project, announces contest on Grant Program for Senior Scientist Groups (SSG) and Junior Scientist Groups (JRG) for commercialization of technology. The purpose of this Grant Program is to support the commercialization of technology based innovations. Commercialization of scientific and technical activities is defined as activities related to practical application of R&D, including intellectual property, aimed at launching new or improved products, processes and services for income extraction.
The purpose of this Funding Opportunity Announcement (FOA) is to invite submission of proposals from individuals and groups with innovative technologies at an advanced stage of research and development with HIGH COMMERCIAL POTENTIAL. Priority will be given to proposals with a high technology readiness for market entry, availability of business partner/investor (s) and/or customer (s).
International collaboration is important factor for the improvement of quality and relevance of R&D in Kazakhstan and proposals from international teams meeting requirements of the Grant Program are encouraged.
Selection will be carried out in two stages by the International Science and Commercialization Board. Details of the selection process can be found in the Grant Manual. The Implementation period for the commercialization of technology under these Grants should not exceed three (3) years. Group can not have more than 7 persons, not less than 50% of whom must be citizens of the Republic of Kazakhstan including the Head of Sub-project.
Grants of 230 mln. tenge for SSG and 180 mln. tenge for JRG are available . The goal of the project is for the companies to be self-sustainable through sales,  private sector investments and/or licensing agreements by the end of Year 3.
The Application period starts on March 01, 2017. The deadline for receiving applications is April 3, 2017, 18-00 PM Astana. Terms and conditions of the contest are detailed in the SSG and JRG Grant Program Manual, which you can download on the website www.fpip.kz in the SSG and JRG section.
It is critical that Applicants read and follow all application instructions in the Grant Manual. Applications must be submitted  in English, Kazakh and/or Russian on-line via the Portal www.fpip.kz. The English version of proposals will be regarded as the main document, since projects will be examined in English. Conformance to all requirements (both in the FOA and Grant Manual) is required and strictly enforced. Applications that do not comply with these instructions may be delayed or not accepted for review.
For more information about SSG and JRG Grant Program, please contact grants@fpip.kz or call the PMU(Project Management Unit) of Fostering Productive Innovations Project: 8 775 303 28 13, 8 775 303 28 51, 8 771 817 34 93, also in the KSTU Department of innovation and entrepreneurship, office. 231, phone 56-59-35, 56-75-98 (ext. 2031).