---
Список кураторов на 2019-2020 уч.год
План воспитательной работы на 2019-2020 уч.год
График проведения кураторских часов ТДФ за осенний семестр на 2019-2020 уч.год
График мастер классов за осенний семестр на 2019-2020 уч. года
Список старост групп на 2019-2020 уч.год
График дежурства за осенний семестр в общежитий СО на 2019-2020 уч.год
График дежурства за осенний семестр в общежитий АО на 2019-2020 уч.год
Список проживающих в общежитий №1
Список проживающих в общежитий АО
Cписок проживающих в общежитий СО
---
Transport and Road faculty has been active educational work with students and applicants
Career Guidance in addition to the usual meetings with high school graduates includes a tour of the institute, in particular laboratory exhibition, participation in the school competition jury, the organization of conferences, together with educational institutions Prehigher.
Departments regularly organize activities of an educational nature – round tables, thematic meetings, conferences, debates, seminars and curatorial hours, media. Within the framework, this is promoting the creative heritage of historical figures of science, culture, raising questions about the fight against terrorism and extremism and interethnic harmony.
Already become traditional for the Institute Conference:
«Kazakhstan patriotism – the basis of the unity of the people of Kazakhstan»
«My homeland – Kazakhstan»
«National defense – a sacred duty»
«Abay – Shakarim: Past and Present»
«Great humanists of the world»
«Heroism – the inheritance of the people, a call for generations».
Аt a high level are celebrating the New Year, «Ұлыстың ұлы күні» dedicated to the celebration of Nauryz, as well as other public and national holidays.
Student's transport and road institute took prizes in various contests and competitions of urban and regional scales.
Themes for schedules supervisory hours
Duty roster at the hostel of KSTU
Activists
Events (photos and videos of the measures)
Internal rules of  KSTU
The best curator of the resullts of the semestr and academic year
Activities conducted within the faculty and activities in which students participate actively faculty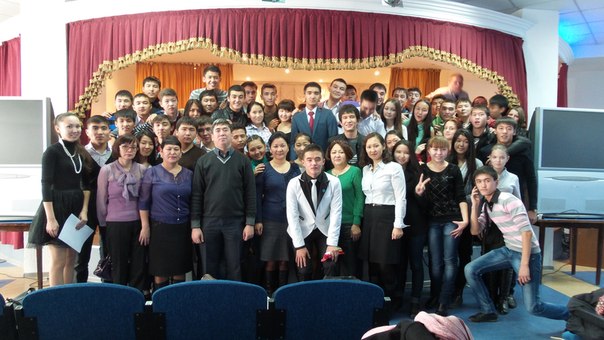 The debut of freshman – 2013
International Exhibition "Kazautodor – 2013″, Astana
Тeam building training seminar -2012
Conference on "Innovations in transport"