15th Republican Scientific-Technical Conference
"WELDING & CONTROL" (2013)
 At 5th to 6th of December, 2013 in Karaganda State Technical University on the basis of the Kazakhstan Institute of welding was held 15th Republican Scientific-Technical Conference "WELDING & CONTROL". The Conference was attended by specialists from Kazakhstan: the major welders, welding specialists, heads of quality control laboratories, as well as teachers of educational institutions.
14 reports were heard on modern welding and non-destructive testing technology in the industry. Presentations and demonstrations of the newest welding equipment of well-known foreign companies took place also. Specialists of "ESAB Kazakhstan" firm Nurlan Ashimov and David Pak were shown in the shielding gas welding semiautomatic devices firms "ESAB (Sweden) with numerical control. Instructor of "Fronius" (Austria) Josep Sider effectively demonstrated new features of multi-function welding semiautomatic "Fronius" company. The participants of the Conference cold personally try out in this modern equipment.
At 6th of December meeting of major welders, welding specialists and heads of quality control laboratories was held. It was dedicated to the preparation and certification of welding production specialists to Kazakhstan and international standards.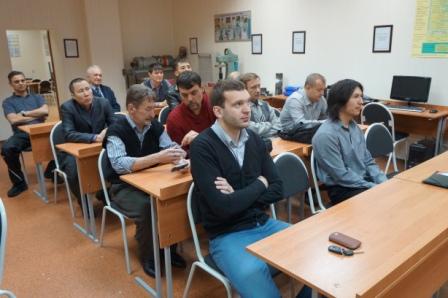 Meeting in Welding Institute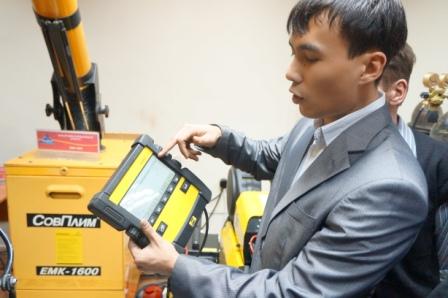 Programming of welding mode by semiautomatic ESAB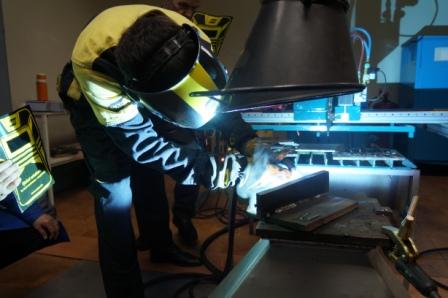 Deep penetration welding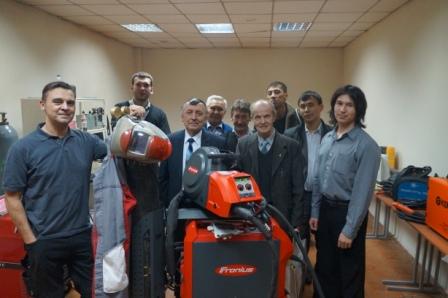 Participants of Fronius company presentation (Austria)