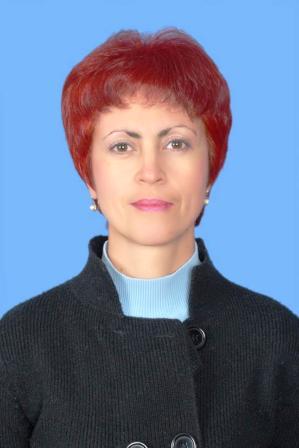 1 February, 2010 the senior teacher of faculty ОP (Organization of production) dean's office FEM, nowadays institute ИЭБ. The graduate KarPTI in 1987 year on a speciality " Industrial transport " with qualification " the engineer of industrial transport", graduate KarGTU in 1999year on a speciality 0702 – " Economy and management" with qualification "economist". The pedagogical experience – 9 years. Has 9 publications on a direction of economy and branch of communication(connection).
The brief labour biography:
1981-1992years – копировщик, draftsman, designer of a department of Open mountain works in sector of "Highways" of the Karaganda design institute of "Hypromines"("hyproshafts"),
1992-1998 years. – economist of a department of selling of joint-stock company "Teplopribor",
2000-2001 years – conducting expert in a department of statistics of an industry of the Karaganda Regional Management of statistics,
2001-2002г. the senior teacher of faculty of Special disciplines ISEB (Institute of system engineering and business),
2002-2009г. the senior teacher of faculty TSC (Technology and system of communication) dean's office EMF.