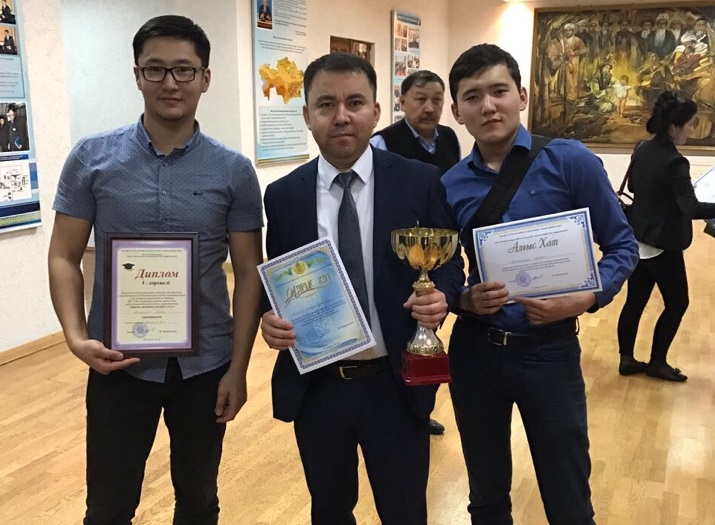 Another victory was won by the students of KSTU. This time students took the highest step of the podium at the XI Republican Olympiad among students of specialty "Life Safety and environmental protection". The competition was held in Shymkent on the basis of M. Auezov SKSU and has gathered teams of leading universities of our country.
Honor of each University was represented by three people. Zangar Assylmurat, Askar Taizhanov and Arman Kaliden represented KSTU under the guidance of a teacher Daulet Takhanov. In the end Zangar received the first place in the category "Life Safety". Champion was awarded with an honorary diploma, and Daulet Kuatovich as a team leader received the Cup from jury's hands.
This win except pride for our students, is also a great incentive for our University, because, in terms of competition, champions are taking the next tournament on their own site. So a year later the event was hosted by the Department of KSTU "Mine aerology and labor safety". So we are waiting for the guests and ready for new victories!