DIRECTOR'S RESUME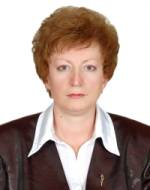 Olga Aleksandrovna Sharaya, Ph.D., professor, corresponding member of the International Informatization Academy, winner of the state grant "the best teacher of high school – 2006."
She was born in the city of Karaganda in the business's family on July 9, 1961. In 1983 she graduated from the Karaganda Polytechnic Institute casting non-ferrous metals with qualification metallurgical engineer. From 1983 to 1986 she studied in graduate school full-time task of the Moscow plant-technical college at the Likhachev plant.
Since 1987 – Assistant Professor of Technology of construction materials of the Karaganda Polytechnic Institute. Since 1990 – Senior Lecturer, 1991 – Associate Professor and from March 2004 Head of Department Machines, Foundry technology and construction materials. Since February 2009, the dean of engineering institution KSTU.
In January 1987, defended his candidate's dissertation on "Karbonitration products of iron working in conditions of friction and wear".
Academic rank of assistant professor of metallurgy awarded Higher Attestation Commission of the Republic of Kazakhstan in December 1993.
Field of scientific activities – the methods of surface hardening of metals and alloys, high school, accreditation of educational institutions.
The results of creative activity of OA Sharaya reflected in more than 140 scientific labor, including 2 books, 4 patents.
For his achievements, personal contributions and achievements in education in 2006 was awarded the Diploma of the Ministry of Education and Science of Kazakhstan, in 2008 – Letter of Thanks Akim of Karaganda, in 2009 for his services before the space – a medal Y. Gagarin Cosmonautics Federation of Russia.
In 2006, won the Best of the state grant university lecturer Ministry of Education and Science of the Republic of Kazakhstan.