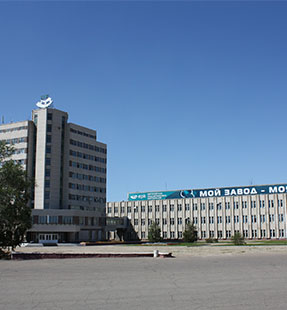 JSC "EBC  Stepnogorsk " Our plant is one of the most advanced enterprises of Akmola region.
Established in 1972
Number of employees – about 2000 people
A rich, diverse fleet of technological equipment.
The activity of the company is the production of a wide range of  bearings.
We offer young professionals:
The ability of comprehensive application of  theoretical knowledge;
Excellent conditions for obtaining work experience;
Highly qualified mentors;
Modern offices, equipped with the latest technology and licensed software;
The possibility of training and advanced training for internal and field courses;
Quality medical care and diagnosis directly in the enterprise;
A full benefits package.
Salary when applying for jobs in different categories from 42 500 to 66 600  tenge. Monthly premium up to 25 %.
When a job is paid a grant in the amount of lifting 32 500 tenge. During the year the young specialists are provided with free housing.
Our contacts:
021500, Akmola region,  Stepnogorsk, JSC "EBC  Stepnogorsk"
Tel: 8 (71645) 7-20-91, Fax 8 (71645) 7-20-26, e-mail: oupspz@mail.ru