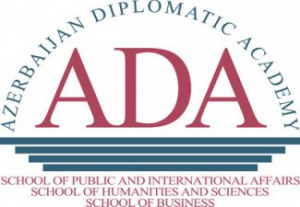 Azerbaijan Diplomatic Academy is pleased to announce that it is now accepting documents to study in 2013-2014 on the following programmes:
1. Master of Arts in International Affairs and diplomacy;
2. Bachelor of Business Administration;
3. Bachelor of Public Affair;
4. Bachelor of Science in Economics;
5. Bachelor of Arts in International Studies;
6. Master of Public Policy;
The deadline for online submissions is April 1, 2013.
To find out more information please contact Department of International Relations.