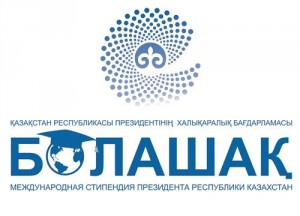 December 25, 2013 in Astana under the chairmanship of state Secretary of the Republic of Kazakhstan Marat Tazhin was held a regular session of the Republican Commission on training the personnel abroad, on which were discussed the issues relating to awarding the International scholarship of the President of the Republic of Kazakhstan "Bolashak" applicants who have passed the pre-competitive selection.
Decree of the Government of the ROK dated the 29th of November, 2013 introduced two additional categories (employees of editorial offices of mass media, culture, and creative workers) for a master's degree. Also there's provided possibility of passage language preparation for admission to the doctoral program for a period not exceeding 12 months.
For training civil servants, amendments and additions to the Law of the Republic of Kazakhstan «About education» to provide internships in the framework of the «Bolashak» scholarship. The bill is planned to be submitted to the Government and Parliament of the Republic of Kazakhstan in the first quarter of 2014.
According to the President of JSC «International programs center» Gani Nygymetov, «Bolashak» Program, initiated by the President of Kazakhstan N. Nazarbayev in 1993 to date has formed a highly educated a whole pleiad of Russian managers and specialists with advanced education, more than half of which are masters of Sciences, more than a third – bachelors, 9% of trainees, other graduates – doctoral students, graduate students and specialists».
In general, the owners of the grant in 2013 became 1113 people, of which 514 people – master's program, 15 other people on the program of doctoral studies, 1 person – program of post-graduate and 583 people – on internship. In 2013, the most popular specialty among people was: «Theory and methods of education (in some areas and levels of education)» -123 people, «Economics. Finance. Accounting and audit» – 87 people, «Pedagogical diagnostics, assessment and management of quality of education» – 84 people, «Computer studies. Information technologies and systems. Information security. Computer engineering and software» – 64 people, «Public policy, political science, Public administration» – 63, «Right. International law. Competition law» – 49 people.
The meeting also approved a list of priority specializations, which the Commission will be guided in 2014, as well as determine the total number allocated in the next year scholarships – 1100. The list of priority specialties for 2014 includes 99 specialties for academic study, including medical – 35, technical – 35, humanitarian – 29.
However, the list includes 178 specialties for training of scientific-pedagogical, technical and medical specialists.
Reference:
The entire Program was awarded to 10 025 scholarships. The number of graduates was more than 6 thousand people. The remaining number of fellows continue their education or training in 33 countries of the world.
From the site http://www.edu.gov.kz/